Pollard Cemetery
Pollard Cemetery
De Soto Parish, Louisiana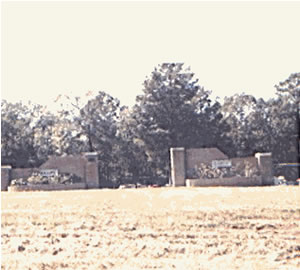 A Free Genealogy Database For De Soto Parish Louisiana Cemeteries
***********************NOTICE******************************
All intellectual property in this database is Copyright © 2002-2016 by I Dream of Genealogy® and can be utilized for private individual use. All content is copyright of respective owner(s).
Original submitter/compiler of records will possibly have more information on the names on this list.
This database can be freely linked to but not reproduced in any manner. Any other use requires the express consent of I Dream of Genealogy. To search this database with most browsers hit Control-F
***********************************************************
Pollard Cemetery Records shared by
Records to add to Pollard Cemetery?
Map Location of Pollard Cemetery
Pollard Cemetery, Converse, De Soto Parish Louisiana. Location: : DeSoto Parish, Louisiana - From Logansport City Limits - On Hwy 84 E .8 Mile - Right on Hwy 191 - 15 miles to Hwy 481 - Left on 481 to Cemetery. From Mansfield - West on Hwy 84 to Hwy 481 - Left on 481 to Cemetery. Survey Oct 3, 2001 by Roy Austin Smith.
Cemetery List
Row 1 - Left to Right
Little J. MATHEWS
Oct 1, 1908 - Oct 1, 1908

Roger Dale ADKINSON
Oct 6, 1961 - Feb 21, 1985

Wanda Gene PRESLEY
Feb 6, 1952-Oct 29, 1985

PYLE
Henry Allen Velma W.
Dec 9, 1906-Feb 2, 1987 June 22, 1912-

George R. WHITLOCK
Sep 23, 1916—Aug 23, 1989
U. S. Army

WHITLOCK
John B. Lula R.
Dec 6, 1880—Jul 25, 1968 June 26, 1883—Jul 22, 1967

Cathrene ROGERS
Mar 8, 1847—Mar 29, 1932


ENGLISH
Clayton Mable A.
Oct 14, 1901-Aug 31, 1986 Oct 6, 1905-
Mary Louise SALLEY - 7/6/1933 - Daughter
Joshua Lynn SALLEY-2/26/1985-G Grandson
Ricky Wayne SALLEY-7/10/1955-Grandson
Joseph Todd SALLEY-3/16/1989- G Grandson
Ronnie Lynn SALLEY-1/3/1958-Grandson
Ricky W. SALLEY
Jul 10, 1955-Jan 29, 1991
C.W. SALLEY - Father
Mary Louise SALLEY - Mother
Ronnie Lynn SALLEY - Brother
Joshua Lynn SALLEY - Nephew
Joseph Todd SALLEY - Nephew

Row 2
BARBER
George M. Anace H.
Oct 30, 1900-Jan 10, 1978 Nov 9, 1902-June 27, 1979

UNKNOWN

UNKNOWN

Orb BARBER
Feb 28, 1900—June 21, 1979

Morton A. BARBER
Mar 30, 1940—Sep 8, 1972

UNKNOWN

UNKNOWN

UNKNOWN

ADKINSON
Rubin P. Annie Mae
June 6, 1903-June 22, 1959 Jan 16, 1904-

Row 3
Mother
Lula M. CULPEPPER
Feb 12, 1924—Oct 23, 2000

William L. BARBER
Jan 24, 1930—June 15, 1990

SMITH
John A. Lizzie S.
Aug 27, 1889-Feb 25, 1964 Dec 20, 1895-Feb 15, 1947

Baby
Sidney Burford ADKINSON
May 1, 1937—May 8, 1937

Baby ADKINSON
Mar 26, 1943

Baby ADKINSON
Sep 28, 1944

ADKINSON
Lee Ethel
Feb 17, 1900 - Jan 10, 1965 Sep 4, 1914-

Mother
Gladys HEARN
Sep 3, 1919—

Daddy
Bill HEARN
June 17, 1901—Mar 25, 1978

Lewis ADKINSON
May 11, 1919—

Lona J. SMITH
Feb 16, 1900—Apr 28, 1960

William JACKSON
June 2, 1893—Jan 3, 1991

UNKNOWN

Mary ELOISE ADKINSON
Aug 21, 1921—Nov 11, 2000

L. G. WEST
Sep 10, 1894—Jan 30, 1983

Charles William WEST
Apr 30, 1923—Sep 6, 1998
CPL U. S. Army WWII---Korea

Row 4
UNKNOWN

Our Darling
Charles E. Procell
Son of Mr. & Mrs. Allen ADKINSON
Jan 19, 1953—Mar 22, 1956

ADKINSON
Allen Lillie Beth
Mar 10, 1926 Mar 22, 1933

Jimmy Dale ADKINSON
Nov 23, 1960—June 28, 2000

Row 5
Olan Edward ADKINSON
Mar 20, 1927—Jul 6, 1988
Note: Wife - Mami Burks -Father Herman Adkinson

ADKINSON
Ollie B. Herman
Nov 11, 1906-Nov 17, 1984 Mar 22, 1903-Jan 7, 1969
Note: Father & Mother of Olan Edward Adkinson - Lived in Alton Smith 's Shotgun House

Daughter Mother
Myrtle A. BUSH Sinda B. ADKINSON
Sep 8, 1900-- Jan 20, 1872—June 13, 1958

William Clyde ADKINSON
Feb 22, 1932—Oct, 4, 1947
Note: Father-Herman Adkinson - Brother-Olan Edward Adkinson

William B. ALEXANDER
Nov 30, 1890—Feb 22, 1954
Louisiana- Pvt. Co. "K" 156TH Inf.-39TH Div. WWI

RUSHING
Williard C. Montez B.
Jan 18, 1896-Nov 22, 1979 Jan 11, 1913—Apr 3, 2003

Robert Lee EARL
Sep 1, 1921—Aug 16, 1987
U. S. Army

Row 6
GATES
Deloris A. John A.
Sep 15, 1941-Apr 2, 1978 Nov 18, 1939—Sep 8, 1989

Brittany Anne TUCK
Dec 8, 1987—Mar 19, 1997

ENGLISH
Eunice Louis
Oct 20, 1904-Jan 30, 1970 June 17, 1909—Mar 18, 1983

Alma S. AUSTIN
June 7, 1898—Mar 9, 1976

Infant of J. A. & J. O. SUTHERLIN
June 7, 1898—June 7, 1898

J. A. SUTHERLIN
Jul 4, 1855—Oct 15, 1904

Julia Kidd SUTHERLIN
Dec 7, 1863—Dec 3, 1939

Exa SUTHERLIN
Oct 9, 1987—Dec 11, 1969

Hugh W. WARDELL
Nov 9, 1869—June 20, 1964

Ida W. GRAHAM
Sep 18, 1910—Mar 3, 1994

Row 7
Carl E. McNIEL
Feb 19, 1932—Sep 17, 1967

James Earl McNIEL
1938—1951

Mother Father
Rebecca A. POLLARD R. L. POLLARD
Apr 19, 1847-Aug 31, 1926 Dec 9, 1855—Jan 14, 1932

Ethel Pollard TRUSS
d. Sep 19, 1904
Age 28 Yrs

Allie Pollard McDONALD
Nov 26, 1880—June 9, 1960

Row 8
Donnie Marie JORDAN
Jan 30, 1982

Robert Elzie JORDAN
Dec 18, 1920—Mar 27, 1995
PFC U. S. Army WWII

Tommy Joe JORDAN
Apr 30, 1957—Jul 10, 1973

Geraldine ENGLISH
Jul 3, 1950—Sep 21, 1957

Dennis Ray ENGLISH
Jul 6, 1948—

ENGLISH
Collie A. John Dennis
May 10, 1911-Apr 19, 1990 Dec 30, 1905—June 11, 1955

ENGLISH
Fannie B. Robert F.
Feb 6, 1885-Nov 12, 1964 Jul 15, 1967

Row 9
Bill Albert ENGLISH
Apr 3, 1914—Dec 5, 1970

ENGLISH
Coy N. Bennie L.
June 27, 1916-June 28, 1974 Dec 23, 1916—June 25, 1991
Note: Father & Mother of Roy Gerald English

Row 10
1949

Milburn Bue ENGLISH
Jan 3, 1919—Oct 21, 1989

ELLIOTT
Chester (A.C.) Tessie
Mar 6, 1889-Dec 24, 1976 Jan 12, 1900—Sep 26, 1977

ENGLISH
Milburn Katie Lee
Aug 30, 1895—Feb 22, 1975 Jun 30, 1895—May 14, 1960
Note: Father & Mother of Audie Lee English and "Doodle" English
Sister to Ida Pearl Hill Smith

Audie Lee ENGLISH
Jan 17, 1920—

Mary Jane SMITH
Aug 6, 1875—Nov 10, 1940

W. T. ENGLISH
Apr 14, 1865—Apr 11, 1905

UNKNOWN

UNKNOWN

UNKNOWN

ENGLISH
Susan E. Elton T.
Jul 26, 1896—Jul 27, 1957 Dec 3, 1890—June 25, 1967

Row 11
Kenneth Gorman WELBORN
Feb 9, 1945

WELBURN
Orree G. Jewel M.
Jan 22, 1908—Apr 22, 1962 Feb 6, 1920---

Chester B. LEE
Jan 25, 1916—Dec 3, 1976
Cpl U. S. Army WWII

BOYT
Lawrence Annis E.
Oct 25, 1890-Nov 27, 1960 June 9, 1893—Dec 4, 1984

Infant Son of
Elzsy & Katherine SMITH
Oct 1, 1941

SMITH
Katherine C. Elzy
Aug 4, 1918-Aug 4, 1963 Mar 26, 1913—Aug 30, 1973

EVANS
Alonzo C. Virgie Smith
Dec 17, 1907-Feb 20, 1979 Nov 26, 1908—Jan 22, 1982

ENGLISH
Hollis Clara M.
Feb 7, 1904-Jul 3, 1974 Sep 6, 1909—

ENGLISH
William Travis Hilda Green
Jul 6, 1934-Sep 23, 1996 May 22, 1937—

Row 12
BOYT
W. Colvin Mary G.
Apr 25, 1913-Jan 8, 1997 May 13, 1929
PFC U. S. Army WWII

UNKNOWN

***********************************
NEW BURIALS
RUSHING
Montez Barber -age 90
d. Apr 3, 2003

L. Alvin (Doodle) ENGLISH - age 79
Aug 1923-Aug 3, 2003
US Navy WWII
Survivors - Wife Bobbie Ailstock English
Sister Audie Lee English

Mable ENGLISH (Whitlock) - age 97
b. Oct 6, 1905-Weathorford TX- d. Mar 18, 2003

Clara McDonald ENGLISH
b. Sep 16, 1909 in Lula Community - d. Aug 28, 2003
ROY GERALD ENGLISH - AGE 66
JAN 1, 1939-NOV 5, 2005
Note: hunter, la and Houston , texas, Huxley, texas
Died in accident in Huxley texas. Mother & father-coy English/bennie lewis english

VELMA WHITLOCK PYLE
JUNE 27, 1912-NOV 13, 2005
Note; born in weatherford texas to john Benjamin Whitlock and Nancy Louise Rogers
Traveled to Louisiana in covered wagon.
John whitlock siblings were grandchildren of dr. William acey Whitlock
Husband: Allen Pyle
Sisters: mable English-mamie Daniels
Brothers: Melvin, Raymond, Richard Whitlock

CARLOS R. WHITLOCK-AGE 67
2006
Father::ray whitlock-mother: gladys hurd
Wife:Laverne Whitlock-
Sons:Keven,Roy, Joseph
Daughters:Wanda Whitlock,Sheila Smith-Brenda Martin

TRAVIS ADKINSON
NOV 29, 2005
HUNTER COMMUNITY
-
KENNETH HAROLD JORDON,SR
JUNE 21, 1944-DEC 10, 2005

Audie Lee English-Age 86
-Nov 25, 2006

Forest R. Adkison-Age 71
April 18, 1935-Jan 27, 2007
Parents: Lee & Ethel Adkison
Brothers: Travis & Earl-James
Son: Robert Adkison-Dewayne-Shawn
Daughters: Tammy Murray-Candace Crain
Sisters:Edith Glaze-Shirley Walker

Cecil Howard West-Age 76
Feb 9, 2006

Lewis Adkinson-Age 87
-April 1, 2007

Robert Wayne Adkinson-Age 42
May 28, 2007
Born: Pleasant Hill, La.
Father: Forest Robert Adkinson-Mother: Shirley Rogers Adkinson-Son:Derrick Wayne Wilson, Mansfield, La.
Grandparents: Lee & Ethel Adkinson and Reba Rogers-Sisters:Tammy Murray, Candace Crain,Converse,La.
Brothers:Dewayne Adkison, Converse, Shawn Adkison, Logansport-Companion, Diane Thomas, Mansfield
Grandfather:George Rogers

OLD BIRTH DATES

Cathrine ROGERS-Mar 8, 1847-Mar 29, 1932
Rebecca A. OIKKARD-Apr 16, 1847-Aug 31, 1926