Kansas Cemeteries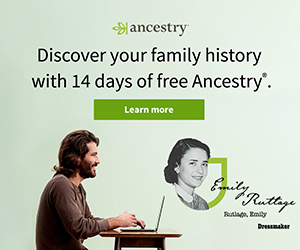 Statewide Records
U.S. Veterans Gravesites, circa 1775-2006 **Ancestry.com** Burial records from a variety of sources and cemeteries. These records provide information on the burials of U.S. veterans and their dependents who were buried in the various Veterans Affairs (VA) National Cemeteries, state veterans cemeteries, or other military cemeteries.
County Records
ALLEN
Moran - Gillham Cemetery
ANDERSON
Garnett - Holy Angels Catholic Cemetery (partial)
Greeley - St. John's Catholic Cemetery (partial)
Scipio - St. Boniface Catholic Cemetery (partial)
ATCHISON
Atchison - St. Patrick Catholic Cemetery
BOURBON
Union Center Cemetery (partial)
CHAUTAUQUA
Chautauqua Co. Cemetery Inscriptions
COMANCHE Co.
Avilla Cemetery (partial) (1887-1936)
Coldwater - Crown Hill Cemetery
Coldwater - Georgia Mae Holbert Grave (1922)
Protection - Protection Cemetery
Wilmore - Powell Township Cemetery
DECATUR
Clayton - Clayton Cemetery (See also Norton Co.)
EDWARDS
Fellsburg - Fellsburg Cemetery
ELK
Longton - Longton Cemetery (partial)
Upola - Grandview Cemetery
GEARY
Junction City - Upper Humbolt Cemetery (McKinley Grave)
HARPER
Crisfield - Crisfield Cemetery
Freeport - Freeport Cemetery
Harper - Hillsdale Cemetery
Protestant / Episcopalian Cemetery
JACKSON
Little Cross Creek /Shield's Cemetery
JEFFERSON
Mooney Creek - Corpus Christi Catholic Cemetery
Nortonville - St. Joseph's Catholic Cemetery
Valley Falls - St. Mary's Catholic Cemetery
JOHNSON
Olathe Cemetery - Decorated Graves
LABETTE
Dennis - Harmony Grove Cemetery
LEAVENWORTH
Leavenworth County, Kansas Burials, 1954-58, 1963-70 **Ancestry.com** A collection of burial permits from the city in the 1950s and 1960s.
Leavenworth - Starnes Family Cemetery
MARSHALL
Hanover - Pecenka Cemetery (1872-1966) (See also Washington Co.)
Home - Home City Cemetery
Marysville - Marysville City Cemetery (Burials up to 6-2001)
Oketo - North Elm Cemetery
MEADE
Atwater Cemetery
Elsie Chapel Cemetery
Emmanuel Mennonite Cemetery
Five Mile Cemetery
Graceland Cemetery
Kleine Gemeinde Cemetery
Stone School Cemetery
Unnamed Cemetery Inscriptions
MIAMI
Miami Co. Cemetery Inscriptions Index (A-L)
Miami Co. Cemetery Inscriptions Index (M-Z)
MONTGOMERY
Cherryvale - Fairview Cemetery (partial)
NEMAHA
Nemaha Co. Cemetery Inscriptions
Albany Cemetery
America City - America City Cemetery
Baileyville - Baileyville Cemetery
Bern - Bern Cemetery
Berwick - Apostolic Christian Cemetery
Capioma - Capioma Cemetery
Centralia - Centralia Cemetery
Coal Creek Cemetery
Corning - St. Patrick's Catholic Cemetery
Fidelity - Fidelity Cemetery
Friedens Cemetery
Goff - Goff Cemetery
Granada - Granada Cemetery
Kelly - St. Bede's Catholic Cemetery
Seneca - Sts. Peter and Paul Cemetery
NEOSHO
Walnut - Walnut Cemetery (See also Crawford Co.)
NORTON
Clayton - Clayton Cemetery (See also Decatur Co.)
POTTAWATOMIE
Belvue - Belvue Cemetery
Blaine - Berg Cemetery
Fostoria - Adams Peak Cemetery
Westmoreland - Admantha / Jenkins Cemetery
RILEY
Riley County, Kansas Funeral Cards, 1960-1995 **Ancestry.com** This database is a collection of some funeral records for services that took place in and around the town of Riley, including name, birth date, birthplace, death date, funeral service date, location of service, burial location,etc.
SEDGWICK
Andale - St. Joseph Cemetery
Bentley - Pleasant Valley Cemetery (partial)
A - Coo Coom - Her Hia - Pit Pitt - V W - Z
Calvary Cemetery (partial)
Cheney - Fairview Cemetery
Colwich - Sacred Heart Cemetery
Eldridge Cemetery (partial)
Furley - Green Valley Cemetery
Goddard - Afton Cemetery
Lutheran / Whitecotton Cemetery (1888-1923)
Maize - Maize Cemetery (partial)
A - Den Det - H J - N O - Spr Sta - Z
St. Mark - St. Mark Cemetery
Valley Center - Maple Grove / Hoss Cemetery
Wichita - Resurrection Cemetery (partial)
A - Geh Gei - L M - San Sand - Z
SHERIDAN
Bow Creek Cemetery
STANTON
Stanton Co. Master Index (A-F)
Stanton Co. Master Index (G-L)
Stanton Co. Master Index (M-S)
Stanton Co. Master Index (T-Z)
WASHINGTON County
Barnes - Brudge Family Graves (1862-1880)
Barnes - Chepstow Cemetery (1874-1964)
Barnes - Evergreen Cemetery (1870-1922)
Barnes - Maplewood Cemetery
Barnes - Maplewood Cemetery (2002-2004 Burials)
Barnes - Mound Cemetery (1867-1971)
Barnes - St. Peter Evangelical Lutheran Church Cemetery (1887-1970)
Barnes - Spring Valley Cemetery (1891-1914)
Blocker / Hickory Grove Cemetery
Brantford - Brantford Cemetery (1879-1970)
Brantford - Pleasant Hill Cemetery (1874-1912)
Brantford - Ruscoe Cemetery (1871-1971)
Brantford - Zion Lutheran Church Cemetery
Clara - St. Bernard Cemetery (1857-1971)
Clifton - Clifton City / I.O.O.F. Cemetery
Clifton - Parallel Corner Cemetery (1873-1971)
Clifton - St. Mary Catholic Cemetery
Enosdale - Dale Friends Cemetery (1884-1970)
Greenleaf - Bethlehem Lutheran Cemetery (2002-2004 Burials)
Greenleaf - Greenleaf City Cemetery (2002-2004 Burials)
Greenleaf - Sacred Heart Catholic Cemetery
Greenleaf - Sacred Heart Catholic Cemetery (2002-2003 Burials)
Greenleaf - Spradling / Round Mount Cemetery (1870-1969)
Haddam - Ferguson Cemetery (1871-1880)
Haddam - Larabee Cemetery (1870-1942)
Haddam - Oliver Cemetery (1860-1890)
Haddam - Patterson Cemetery (1866-1920)
Haddam - Pleasant View Cemetery (1871-1913)
Hanover - Hanover City Cemetery
Hanover - Pecenka Cemetery (1872-1966) (See also Marshall Co.)
Hanover - Pine Hill Cemetery (1870-1965)
Hanover - St. John Catholic Cemetery
Hanover - Spenceville Cemetery (1865-1972)
Hanover - Trinity Lutheran Cemetery
Hollenberg - Hollenberg City Cemetery
Hollenberg - Joy Creek Cemetery (1871-1971)
Hollenberg - Prall Cemetery (1865-1943)
Lanham - Private Cemetery (1889-1917)
Linn - Immanuel Lutheran Cemetery (1883-2001)
Linn - Immanuel Lutheran Cemetery (2002-2004 Burials)
Linn - Linn City Cemetery (2002-2004 Burials)
Linn - St. Paul Lutheran Cemetery (1884-1971)
Linn - St. John Lutheran Cemetery (1880-1985)
Linn - Spiers Memorial Arch Cemetery
Linn - Zion Lutheran Cemetery (2002-2004 Burials)
Mahaska - Greenfield / Allen Cemetery (1877-1965)
Mahaska - Hopewell Cemetery (1886)
Mahaska - Mahaska City Cemetery
Morrowville - Morrowville City Cemetery
Morrowville - St. Peter and Paul Catholic Cemetery (1878-1992)
Palmer - Pete's Creek Cemetery (1867-1937)
Palmer - St. Louis Catholic Cemetery (1869-1947)
Shoop Cemetery (1870-1906)
Vining - Vining Cemetery
Washington - Beeson Coleman Township Cemetery (1877-1889)
Washington - Brethren Cemetery (1873-1993)
Washington - Brethren Cemetery (2002)
Washington - Emmons Cemetery (1869-1968)
Washington - Emmons Cemetery (2002)
Washington - Fairfield Cemetery (1871-1967)
Washington - Gaskill / State Lake Cemetery (1874-1935)
Washington - Leigh / Clayton Graves (1861-1899)
Washington - Reiter Cemetery (1875-1968)
Washington - St. Paul Cemetery (1903-2000)
Washington - St. Paul Lutheran Cemetery (2002)
Washington - Swedish Baptist Cemetery (1904-1970)
Washington - Washington City Cemetery
Washington County Lone Graves (1870-1875)
WILSON
Coyville - Trimmell Cemetery
WOODSON