Maine Cemeteries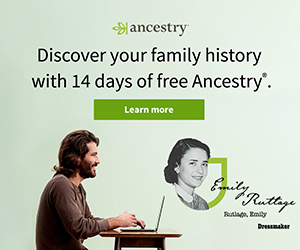 Statewide Records
U.S. Veterans Gravesites, circa 1775-2006 **Ancestry.com** Burial records from a variety of sources and cemeteries. These records provide information on the burials of U.S. veterans and their dependents who were buried in the various Veterans Affairs (VA) National Cemeteries, state veterans cemeteries, or other military cemeteries.
Maine Cemetery Records Courtesy of DanaRae Pelletier
Maine Union Soldiers Interred at Arlington National Cemetery, Washington D.C.
County Records
HANCOCK
Hancock County, Maine, Cemetery Records, Volume I **Ancestry.com** Includes more than 1100 burials. from: Lamoine, First Baptist Church Cemetery: Erected in Lamoine and built in 1832. The New Lamoine Baptist Church Cemetery.
Brooklin - Birchland Cemetery
Brooklin - Brooklin Village Cemetery (Herrick Graves)
Ellsworth - Old Garland Cemetery
Ellsworth - Gray / Oak Cemetery
Ellsworth - Wilson Cemetery
Mt. Desert Island - Otter Creek Cemetery
North Brooklin - Mt. Ephraim Cemetery
Sedgwick - Forest Grove Cemetery (Hooper Graves)
Sedgwick - Pine Grove Cemetery (Hooper Graves)
Sedgwick - Rural Cemetery (partial)
KENNEBEC
Augusta - State of Maine Burying Ground
Chelsea - Marston Cemetery
Litchfield - Purgatory Village Cemetery
Manchester - Benson Cemetery
Manchester - Friends Cemetery
Manchester - Friends / West Rd. Cemetery
Mount Vernon - Stain Cemetery
Rome - Yallaly Hill Cemetery
Spear's Corner - Clough Cemetery
Wales - Pond Rd Cemetery, East Wales Cemetery (See also Androscoggin Co.)
KNOX
Cushing - Brasier Cemetery (1856-1864)
Cushing - Burton Cemetery (1843-1975)
Cushing - Burying Point Cemetery (1755-1888)
Cushing - Cemetery Descriptions
Cushing - Collamore Grave
Cushing - Curtis Graves (1895)
Cushing - Davis Cemetery (1824-1954)
Cushing - Freeman Grave (1852)
Cushing - Hathorn Cemetery (1832-1987)
Cushing - Hyler / Jameson Cemetery (1803-1927)
Cushing - Hyler's Cove Cemetery (1863-1915)
Cushing - Kelleran Yard (1838-1963)
Cushing - More Graves (1860-1873)
Cushing - Norton Cemetery
Cushing - Old Meetinghouse Cemetery (1778-1831)
Cushing - Orff Cemetery (1849-1961)
Cushing - Pleasant View Cemetery
Cushing - Robinson Yard
Cushing - Old John Robinson Cemetery (1817-1911)
Cushing - Seavey / Kerby Cemetery (1842-1902)
Cushing - Stone Cemetery (1834-1898)
Cushing - Teel Cemetery (1855-1888)
Cushing - Trefethern Grave (1890)
Matinicus - Criehaven Cemetery
Owl's Head - Ash Point Cemetery
Owl's Head - Cooper's Beach Cemetery
Owl's Head - Evergreen Cemetery
Owl's Head - Ginn's Point Cemetery
Owl's Head - Head of the Bay Cemetery
Owl's Head - Holiday Beach Cemetery
Owl's Head - Ingraham Cemetery
Owl's Head - Jewish Cemetery
Owl's Head - Lighthouse / Merriman Cemetery
Owl's Head - Rose Hill Cemetery
Rockport - Carleton Cemetery
South Thomaston - Butler Cemetery
South Thomaston - Finnish Cemetery
South Thomaston - Lovett Cemetery
South Thomaston - Thorndike Cemetery
South Thomaston - Weskeag Village Cemetery
South Thomaston - Westbrook / Brown Cemetery
Spruce Head - Forrest Hill Cemetery
Thomaston - Thomaston Road Cemetery
LINCOLN
Barters Island Baptist Church Cemetery
Nobleboro - Eugley Family Cemetery
OXFORD
Buckfield - Burial Index (A-I)
Buckfield - Burial Index (J-Z)
Buckfield - Cemetery Directions
Byron - Phelps Cemetery
East Hebron - Bonney Cemetery (1814-1923) (see also Androscoggin Co.)
East Otisfield - East Otisfield Cemetery (See also Cumberland Co.)
Otisfield - Bell Hill Cemetery (See also Cumberland Co.)
Otisfield - Cedarcrest Cemetery (See also Cumberland Co.)
Otisfield - Cobb Hill Road / Winship Cemetery (See also Cumberland Co.)
Otisfield - Elmwood Cemetery (See also Cumberland Co.)
Otisfield - Highland Cemetery (See also Cumberland Co.)
Otisfield - Hoyt-Edwards / Bean / Gothing Graves (See also Cumberland Co.)
Otisfield - Merrill Memorial Cemetery (See also Cumberland Co.)
Otisfield - Oak Hill Cemetery (See also Cumberland Co.)
Otisfield - Oakdale Cemetery (See also Cumberland Co.)
Otisfield - Scribner Hill / Lower Yard Cemetery (See also Cumberland Co.)
Otisfield - Scribner Hill / Upper Yard Cemetery (See also Cumberland Co.)
Otisfield - South Otisfield Cemetery (See also Cumberland Co.)
Otisfield - Wight Family Cemetery (See also Cumberland Co.)
PENOBSCOT
Hampden - Lakeview Cemetery
Hampden - Locust Grove Cemetery
Hampden - Neally's Corner Cemetery
Hampden - Old Burying Ground
Hampden - Riverview Cemetery
Hampden - Cemetery
Springfield - Cushman Ridge Rd. Cemetery
West Old Town - West Old Town Cemetery
PISCATAQUIS
Guilford - Soldiers' Graves In Elmwood Cemetery
Sangerville - Old Abbot Village, Parkman Corner, & French's Mills Cemeteries
Sebec - Bowerbank / Terrill Cemetery
Sebec - Chase Cemetery
Sebec - Downs Cemetery / Center Burying Ground
Sebec - Foss Cemetery
Sebec - Harriman Cemetery
Sebec - Sebec Village Cemetery
Sebec - Sebec Village Cemetery (Cowan Extension)
Sebec Corners - Sebec Corners Cemetery
SAGADAHOC
Bath - Batchelder Burying Ground
Bath - Crawford Burying Ground
Bath - Dromore Cemetery
Bath - Edgecomb Burial Ground
Bath - Ham Cemetery
Bath - Mark Langdon Hill Family Tomb
Bath - Joseph Perry Burying Ground
Bath - Purington Burial Ground
Bath - Rogers Burying Ground
Bath - Wallace Cemetery
Bath - Ward Cemetery
North Bath - Edgecombe Burial Ground
Phippsburg - Hutchins / Small Cemetery
Phippsburg - Small Cemetery
SOMERSET
Lexington Flat Cemetery
New Portland - Atwood Cemetery
New Portland - Carsley Cemetery
New Portland - Chick Road Cemetery
New Portland - Collins Cemetery
New Portland - Hill/Butler Cemetery
New Portland - Lovejoy Grave
New Portland - North New Portland Cemetery
New Portland - Peabody Family Cemetery
New Portland - Walker Cemetery
New Portland - West New Portland Cemetery
North New Portland - Boynton Cemetery
North New Portland - Highland Cemetery
Skowhegan - Cleveland Family Inscriptions
Starks - Abbott Grave
Starks - Churchill Cemetery
Starks - Didson Cemetery
Starks - McLaughlin Cemetery
Starks - Tupper/Williamson Cemetery
WALDO
Frankfort - Carter Cemetery
Frankfort - Ide Cemetery
Frankfort - Lane Cemetery
Frankfort - Lowe Cemetery
Frankfort - Metcalf Cemetery
Frankfort - Treat Point Cemetery
Frankfort - Tyler Cemetery
Frankfort - West Family Cemetery
Frankfort - Wiswell Cemetery
Freedom - Briggs Family Cemetery
Freedom - Commings Cemetery
Freedom - Glidden / Abbott Cemetery
Freedom - Gould Cemetery
Freedom - Hutchins Cemetery
Freedom - Kelley Cemetery
Islesboro - Cemeteries & Gravesites
Palermo - Graveyards
Palermo - Graveyards
Palermo - Parmeter Cemetery
Palermo - Sylvester Cemetery
WASHINGTON
Perry - Cemetery Burials
YORK
Berwick - Lord's Cemetery
Berwick - Various Inscriptions
Berwick - Cemetery Descriptions
Buxton - Appleton Cemetery
Buxton - Atkinson Family Cemeteries
Buxton - Berry / Harmon Cemetery
Buxton - Harold Berry Cemetery
Buxton - Bonny Eagle Cemetery (partial)
Buxton - Bradbury Family Cemetery
Buxton - Came Cemetery
Buxton - Chicopee Cemetery
Buxton - Emery / Bradbury Cemetery
Buxton - Flanders Cemetery
Buxton - Flood Cemetery
Buxton - Hancock Cemetery
Buxton - Highland Cemetery
Buxton - Hill Cemetery
Buxton - Joseph Hobson Cemetery
Buxton - William Hobson Cemetery
Buxton - Jose Cemetery
Buxton - Lane Cemetery
Buxton - Leavitt Cemetery
Buxton - Lord Family Cemetery
Buxton - Lord Family Cemetery # 2
Buxton - Dr. B.H. Mace Cemetery
Buxton - Rev. Mace Grave
Buxton - Martin Cemetery
Buxton - Merrill Cemetery
Buxton - Milliken Cemetery
Buxton - Nutter Cemetery
Buxton - Owen Family Cemetery
Buxton - Paine Cemetery
Buxton - Palmer Cemetery
Buxton - Plaisted Cemetery
Buxton - Pleasant Point Cemetery
Buxton - Tory Hill Cemetery
Pine Hill - Evergreen Cemetery
Sanford - Surname Index to Sanford Cemeteries
Sanford - Burials in Sanford Cemeteries
South Berwick - Clark Cemetery
Springvale - Surname Index to Springvale Cemeteries
Springvale - Burials in Springvale Cemeteries