Wyoming Cemeteries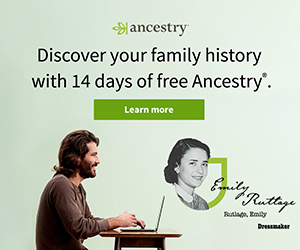 Statewide Records
U.S. Veterans Gravesites, circa 1775-2006 **Ancestry.com** Burial records from a variety of sources and cemeteries. These records provide information on the burials of U.S. veterans and their dependents who were buried in the various Veterans Affairs (VA) National Cemeteries, state veterans cemeteries, or other military cemeteries.
County Records
CAMPBELL
ER Cemetery (1908-1999)
Four Mile / Ruby Ranch Cemetery (1931-1968)
Gillette - Bethlehem Cemetery (1920-2000)
Recluse - Recluse Cemetery (1918-2000)
Rockypoint - Rockypoint Cemetery (1909-2000)
Rozet - Pleasant Valley / Little Iowa Cemetery (1917-2001)
Rozet - Rozet Cemetery (1936-2000)
Savageton - Savageton Cemetery (1919-1993)
Wright - Wright Cemetery (1989-2000)
CROOK
Green Mountain Cemetery
Mt. Moriah Cemetery
New Haven - New Haven Cemetery (1915-1999)
FREMONT
Riverton - Mountain View Cemetery - 6,150 burials from 1923-2000 indexed by surname.
LARAMIE
Cheyenne - Frances E. Warren Air Base Cemetery
Cheyenne - Lakeview Cemetery (1899-1954)
PARK
Cody - Primitive Necropolis #1 / Trail Creek / Newton Lake Cemetery
Garland - Garland Cemetery (1905-1920)
Mammoth - Fort Yellowstone Army Cemetery (1888-1957)
PLATTE
Boot Hill Cemetery
Dwyer - Dwyer Cemetery (1916-1992)
UINTA
Evanston - Evanston City Cemetery (Hamilton Graves) (1881-1928)
Evanston - Evanston City Cemetery (Woodmen of the World Burials) (1902-1937)